Discover Your Ikigai: Walking Boldly In Your Purpose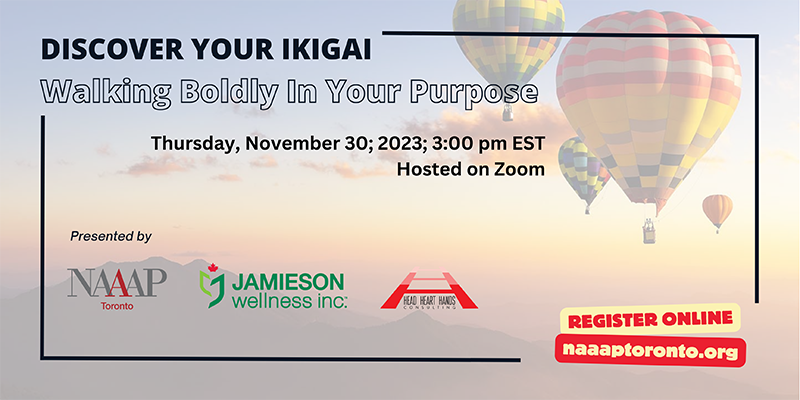 Ikigai is a Japanese term that can be roughly translated into a "reason to live" or a "reason to get up in the morning." It reaffirms that we all have a deeper purpose in existing, and it encourages people to explore the four core guiding questions of: "What do you love?" "What are you good at?" "What can you be paid for?" and "What does the world need?" Connect with your Ikigai to achieve harmony and fulfillment for personal and career growth.
Introducing special guest speaker...
| | |
| --- | --- |
| | Christina Farinacci-Roberts is the proud daughter of a Korean immigrant Tiger Mom and an Italian American veteran dad, as well as a first gen college graduate who became one of the youngest NYCDOE high school principals on her path to becoming the founder of an award winning education & equity consultancy. She partners with executives, educators and entrepreneurs to become trailblazers, trendsetters and treasure makers by strengthening strategy, catalyzing culture and optimizing operations through a W.I.D.E. (Wellness, Inclusion, Diversity & Equity) lens. Moreover, she advises them on how to marry their personal essence with their professional excellence to achieve greater individual and organizational flourishing. To learn more, visit: www.headhearthandsconsulting.com |
Thursday, November 30, 2023; 3:00 pm (EST)
Hosted online on Zoom



NAAAP Members: Free to register
Non-members: Free to register



REGISTER ONLINE by or before Wednesday, November 29, 2023; 11:59 am

Inquiries & Questions: [email protected]